Restorative Dentistry At Your 'Dental Clinic Near Me'
Our Restorative Dental Services
Mulberry Dental is your 'dental clinic near me' offering restorative dentistry services in Burnaby, BC. Our dentists specialize in restorative dental procedures that will dramatically improve the appearance and function of your smile.
Restorative dentistry procedures offered at the Mulberry Dental clinic include crowns, bridges & mercury-free fillings.
Contact Mulberry Dental today to book an appointment at a 'dental clinic near me' to restore your smile to its natural form and function.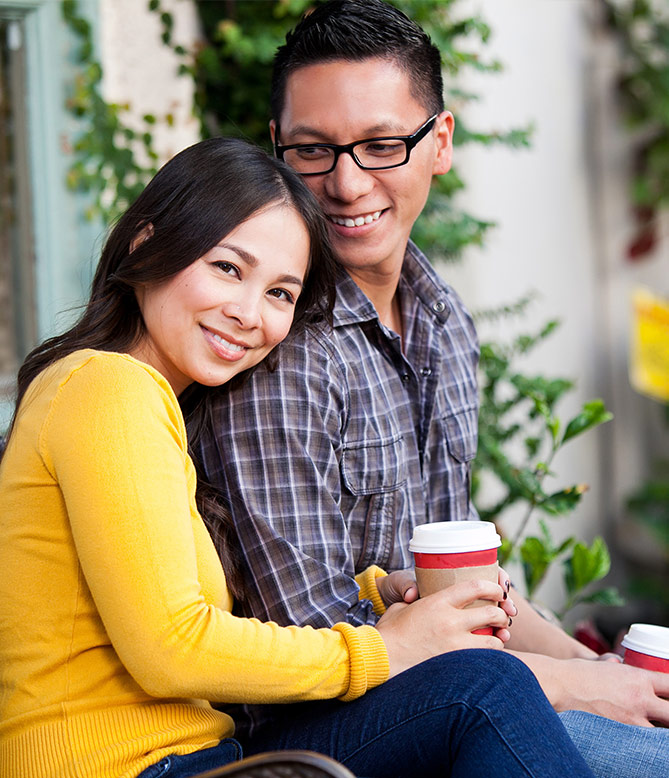 Crowns
Crowns, a type of synthetic cap typically made from porcelain, are used to restore a tooth's appearance and function. Crowns are beneficial when a tooth has become so decayed that large portions must be removed.
A dental crown can be used when attaching bridges, covering implants, or preventing a cracked tooth from more damage. In addition, crowns can be applied on top of a tooth to recover the natural appearance of a stained or discoloured tooth. Your 'dental clinic near me' offers this service to help you with your smile.
Bridges
Bridges are custom-made, natural-looking dental appliances that are used to replace a section of missing teeth.  If gaps between teeth are left unfilled, they may cause the surrounding teeth to drift out of position and result in the collapse of your bite.
Bridges help to restore the contour of teeth and can improve the bite between upper and lower teeth, reduce the risk of gum disease, and even improve speech.  Bridges can last as long as 10 years or more when properly maintained.
Mercury-Free Fillings
Thanks to modern dental materials, silver fillings are a thing of the past.  Metal fillings may be durable, but they look far from natural.
Tooth-coloured fillings are not only extremely strong and wear-resistant but also almost impossible to tell from real enamel.
Replacing old silver fillings with these new, natural-looking materials can take years off your smile by erasing evidence of past dental work.
Dentures
The loss of teeth can occur at any age, and when it does, it can impact your ability to eat, speak, and smile confidently. Dentures are an affordable, comfortable, and straightforward option to replace some or all of your teeth. Because all mouths are different, each removable denture device is customized to your mouth, ensuring a secure and comfortable fit. We can also offer different styles, depending on your specific needs. At Mulberry Dental Clinic, we offer full and partial dentures for patients. Contact our team today to learn if dentures are a good fit for your missing or removed teeth.
Dental Implants
Dental implants are a popular option for permanent tooth replacement. They can be used to replace some or all missing teeth. One of the main benefits of a dental implant is that it replaces both the tooth and the tooth root, making it a secure and highly durable replacement option that doesn't need to be removed. Dental implants replace the tooth root with a titanium post placed deep into your gums. As the area around the post heals, it is firmly secured in place in the jaw, and a pontic (false tooth) can then be attached to the post.
Implant Supported Dentures
Implant supported dentures can be a great solution for patients with moderate to full tooth loss. In implant supported dentures, your dentures will be firmly affixed to one or more dental implants rather than held in place using an adhesive. You also won't need to have your dentures removed unless by your dentist for a cleaning or check-up appointment. There are many benefits of implant supported dentures, including a snug fit and feel and better chewing and biting capabilities than with conventional dentures. For those considering long-term tooth replacement solutions, implant supported dentures can be a great option to explore. Speak with our experienced dental team today to find the right fit for you at your 'dental clinic near me'.
Gum Grafting
When periodontal disease (gum disease) causes the gums to recede and pull away from the teeth, gum grafting can be used as a treatment to ensure your teeth and tooth roots are protected. In gum grafting, your dentist will harvest a section of healthy tissue and place it onto the area where the gums are recessed. Donor gum tissue may be taken from a number of places depending on your specific oral health concerns, but the most typical donor site is the roof of the mouth. Over time, the new gum tissue will attach along the bottoms of the teeth, reforming a protective shield over your tooth roots. This prevents pain and sensitivity as well as more serious complications, including infections that require root canal treatments.
Although it sounds complex, gum grafting is a straightforward periodontic procedure that can be completed at your 'dental clinic near me' in Burnaby. Our team is highly experienced in gum grafting. We look forward to helping ensure you can enjoy healthy teeth and gums for many years to come.
Book An Appointment With Mulberry Dental Today!